Refined Wordplay
It's an age-old word game, filtered down to its very basics. Just 9 letters that are yours to play with for the whole day. Absorb them, let them rest on your mind and slowly create as many words as you can with them. Some words will be obvious immediately, others will take time. Wordsmyth takes this core concept and refines it into a beautiful, daily experience - designed to provide a single point of calm and focus amongst the stresses of everyday life.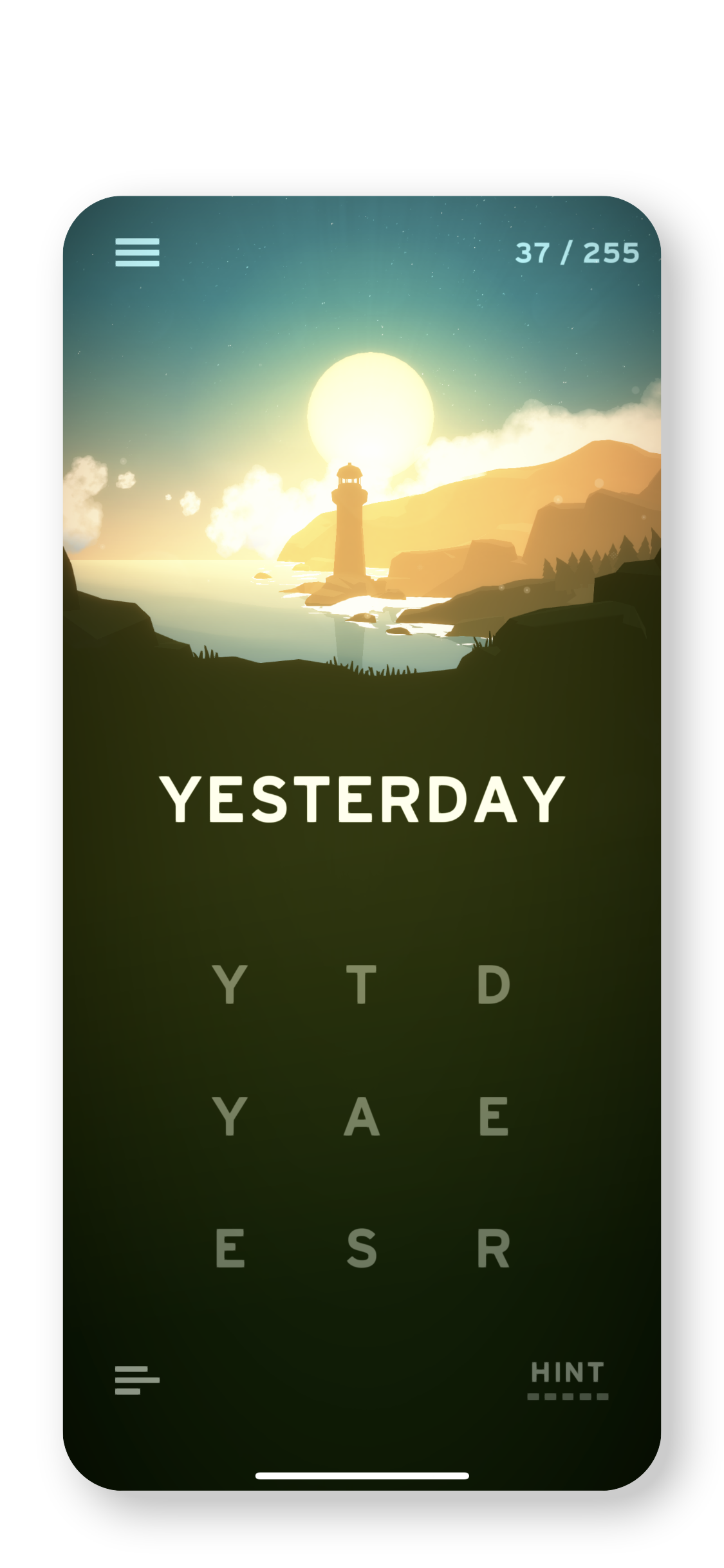 Beautiful Environments
Wordsmyth's beauty is in its simplicity - It allows your mind to focus purely on one task, without any pressure or distractions. The stunning backdrops move and interact as you progress - birds flock, trees sway and the sun sets as you find and collect your words. With multiple landscapes and colour palettes available, every day provides you with a fresh new experience to help you clear your thoughts and find your focus.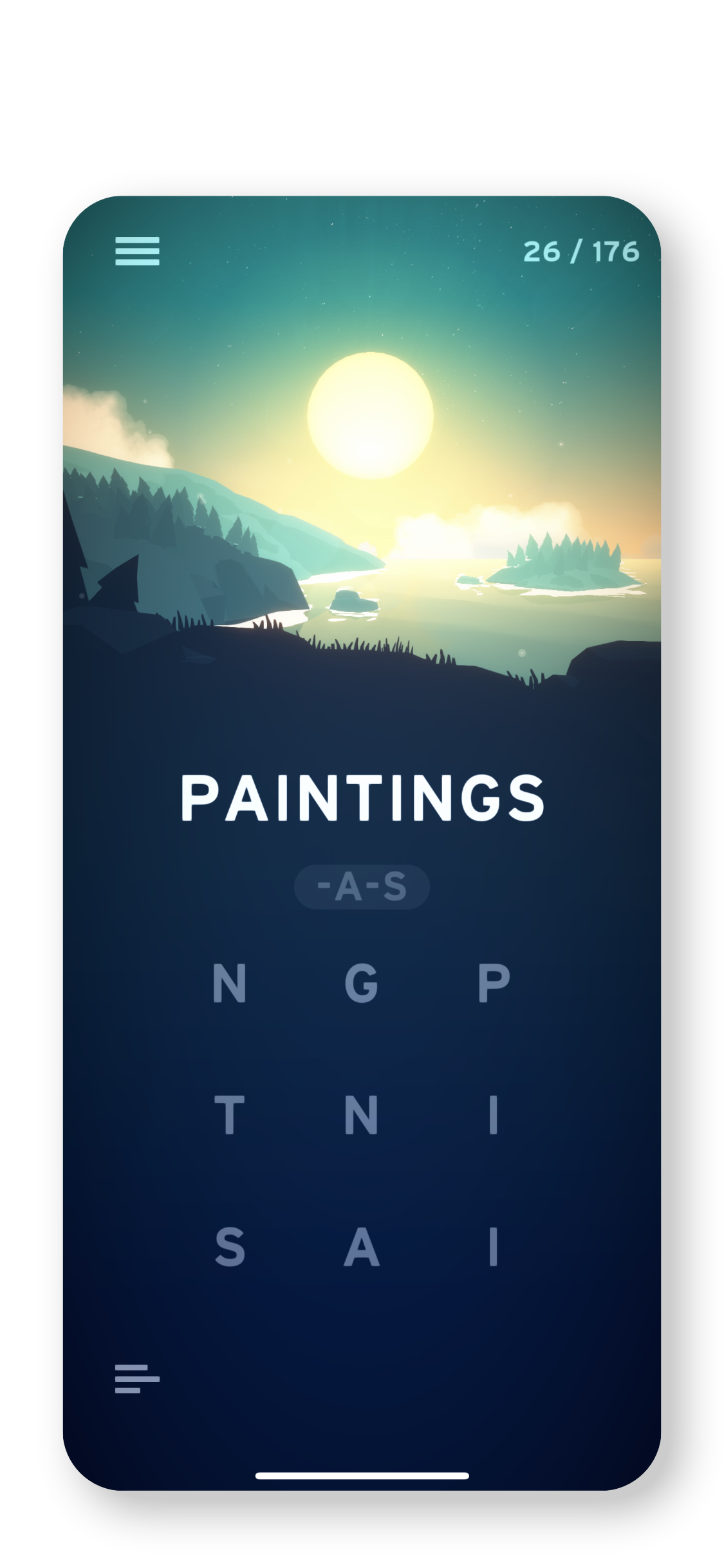 Simple, Refined Gameplay Turn your letters into as many words as you can think of, from 3 letter words up to at least one guaranteed 9 letter word each day.
Beautiful Environments Stunning, dynamic scenes move and interact as you progress.
Daily Focus Briefly escape from the daily grind with a new puzzle every day, giving you more words to find and a fresh experience to enjoy.
Clear Progress Each of the words you find are stored in a list each day, with a clear indication of how many are left to find.
Hints, without the Spoilers A hint button helps nudge you towards those missing words without ever revealing the answer.
Take Your Time Your last 7 puzzles will be kept for you, so you can drop back at any time to start from where you left off.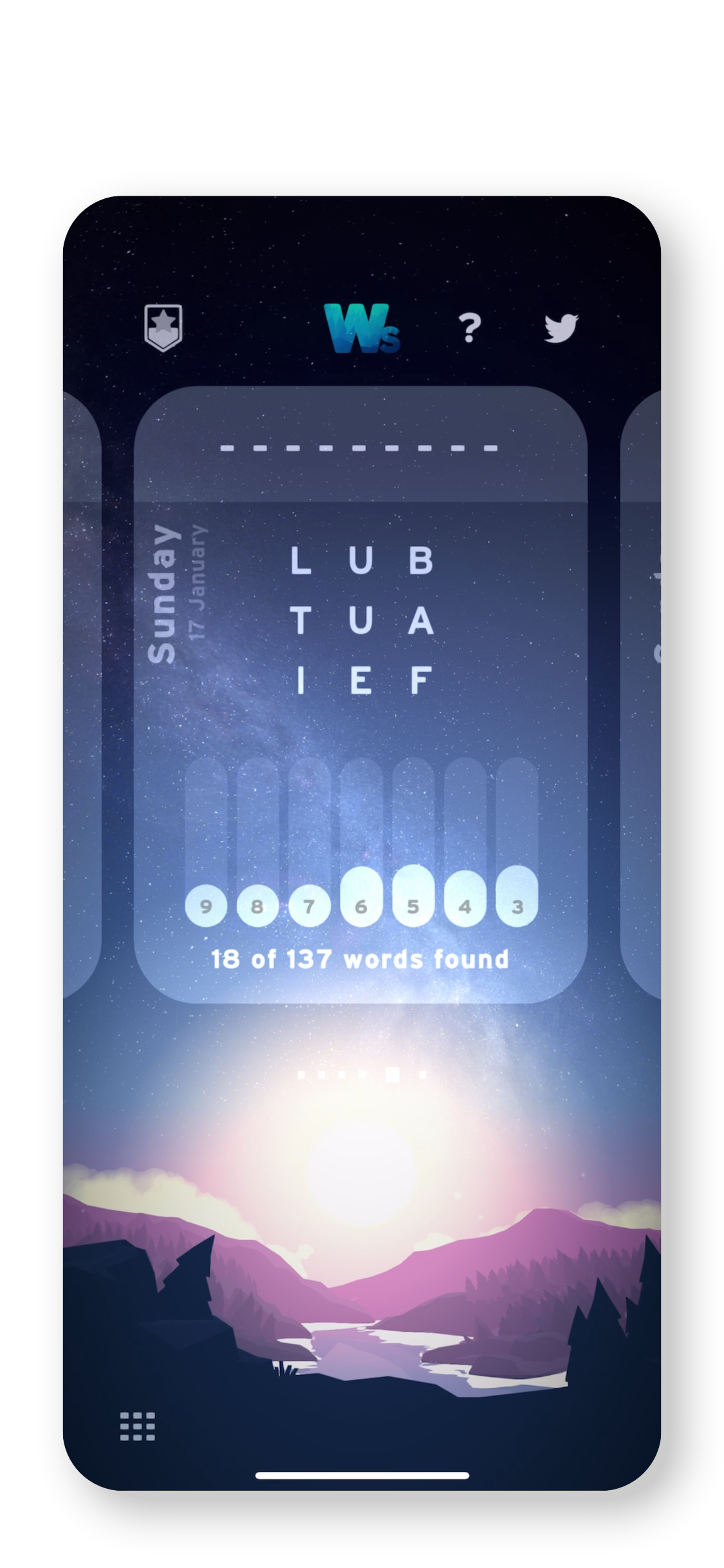 Every day will bring you new words to find and a fresh, beautifully dynamic experience to ease your mind.

So take 5 minutes, relax and experience Wordsmyth.